'Fledglings is a project funded by Museums Galleries Scotland as part of 'The Wild Escape' supported by Art Fund. The project is inspired by work from our extensive collection; an archive of prints cataloguing the evolution of Scottish Art since Edinburgh Printmakers' inception in 1967. Our collection contains a fascinating representation of birdlife from a wide range of highly acclaimed artists including Wendy McMurdo, Hannah Tuulikki and Kittie Jones.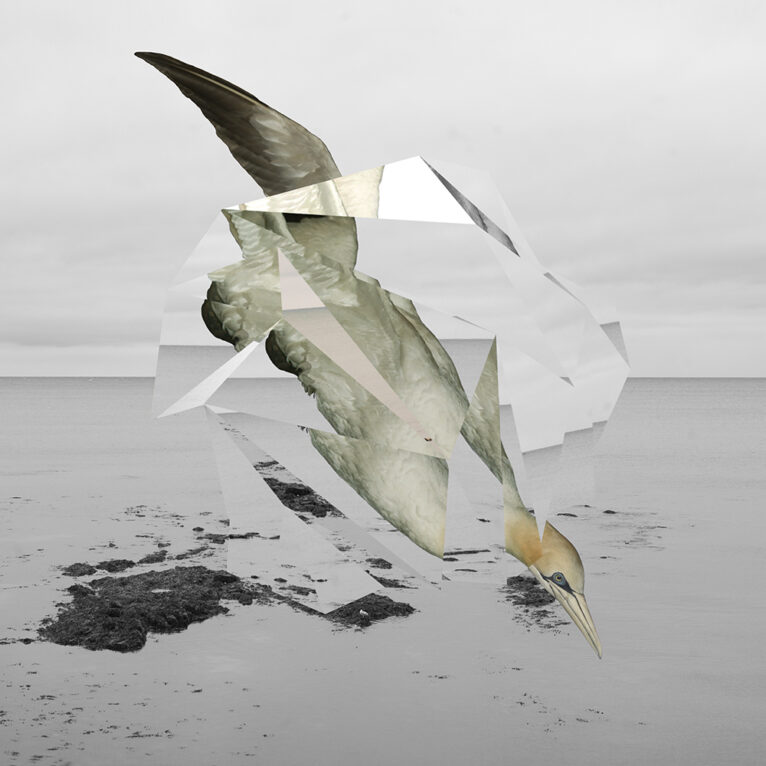 Image: Nature Study (Gannet) ii (2021) Wendy McMurdo
Led by Edinburgh Printmakers, the project encourages school children to participate in discussions around Climate Change and its impact on the UK's birdlife, by looking at work from our collections. Engaging with 6 prints from our archive, children from three local primary schools will consider the changing biodiversity of the UK in a hopeful and optimistic manner. Edinburgh Printmakers will demonstrate constructive and creative ways to support and understand the natural world around us using engagement with the arts as a starting point. Fledglings aims to strengthen Edinburgh Printmakers' relationships with nearby primary schools through workshops and activities from January to April 2023, and will culminate in a public event on Earth Day on Saturday 22nd April to showcase the children's work.  Fledglings is also part of a larger Art Fund project entitled The Wild Escape which is a major new project uniting hundreds of schools in a celebration of UK wildlife and creativity'.
Archival Pigment Inkjet Print. Paper size: 59cm x 59cm Image size: 46cm x 46cm
Edition: 25
https://edinburghprintmakers.co.uk/artists/204-wendy-mcmurdo/